STRAIT FANS SET NEW STADIUM RECORD IN SEATTLE: 59,142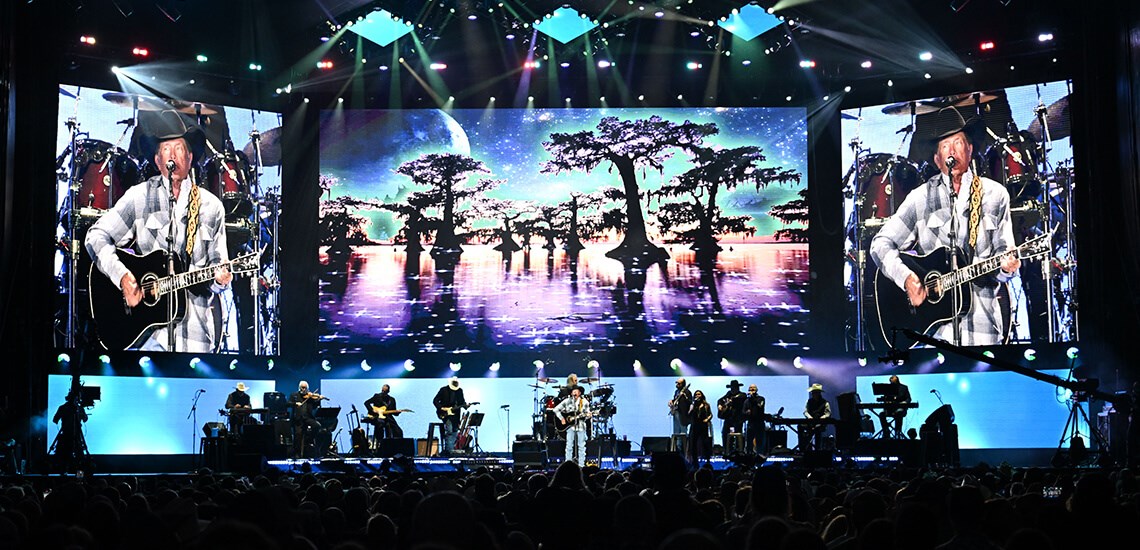 SEATTLE, Wash. — Weeks ahead of his show, The Seattle Times predicted the "era-spanning country great" would be one of the biggest shows of the season, and tonight at Lumen Field, home of the Seattle Seahawks, Sounders FC and OL Reign, 59,142 — a new attendance record for a concert — turned out to welcome George Strait back to the Emerald City.

Marking his first time performing at Lumen — having last played in Tacoma on his Cowboy Rides Away Tour on April 12, 2014 — the Texas troubadour kicked things off shortly after 9p, commencing his illustrious 31-song set.

As one of only a handful of remaining chances to see Strait this year, the crowd reveled in the opportunity, erupting in response to Strait's saunter to stage and simple salutation, "Hello Seattle!"

With 60 No. 1 singles to pull from — and 25 Top 10s — the 89x Platinum music icon played offerings spanning from 1981's Strait Country to 2019's Honky Tonk Time Machine.

Midway through set, Strait welcomed Chris Stapleton to the stage to perform "Pancho and Lefty" followed by two songs the 10x GRAMMY winner penned for Strait: "You Don't Know What You're Missing" and "Love's Gonna Make It Alright."

A few stadium shows remain this year: Nashville, Tennessee on July 28 & 29 and Tampa, Florida on August 5. For more information and to purchase tickets to upcoming dates, visit GeorgeStrait.com.